A substitute bill to establish the National eHealth Systems and Services has been approved by the House Committee on Health in the Philippines House of Representatives, chaired by Rep. Angelina Tan. The bill brings the vision to deliver health services through cost-effective as well as secure information and communications technology (ICT).
The Philippines eHealth Bill was created to complement the Universal Health Care (UHC) Act, signed by the president on February 20, 2019. According to the latest report from YCP Solidiance, titled "Can Digitization fix the Philippines' Healthcare Challenges?", the Act is projected to create a positive outlook for the industry and the entire nation by promising access to quality healthcare for all Filipinos.
Tackling the Main Challenges
The vision of establishing in the Philippines recognizes two main challenges of today's health system, comprising of access to healthcare services and access to real-time information for decision making.
Currently, around 70% of the population that lives in rural areas are still struggling with no or limited access to quality inpatient and outpatient care services. The segmented distribution of the health facilities and healthcare providers contribute widely to this situation.
Only 13% of healthcare providers and 40% of tertiary hospitals are situated in non-urban areas, according to recent health demographics studies. The time it takes to travel to a local health facility in the Philippines usually takes around 39 minutes.
Adding to that, delayed access to timely, reliable, accurate, and complete health information also contributes to the challenges faced by decision-makers. Various health data coming from disparate systems that use differing formats, lacking harmonization and putting additional strain on already compromised data quality also worsen this condition.
Further, it takes more than a year with data validation at various levels for processing and transfer of data from the health center or rural health unit to the provincial or city health office, the regional health office, and to the Department of Health (DOH) Central Office, due to poor recording.
Strengthening PPP and Data-Sharing
This bill recognizes that eHealth practice is equally important as any other method of healthcare delivery. The bill pushes for standardization of data records, digital health platforms, and systems to ensure interoperability and facilitate data sharing. It seeks to ensure integration among different stakeholders and help to improve the treatments given to the patients through data sharing.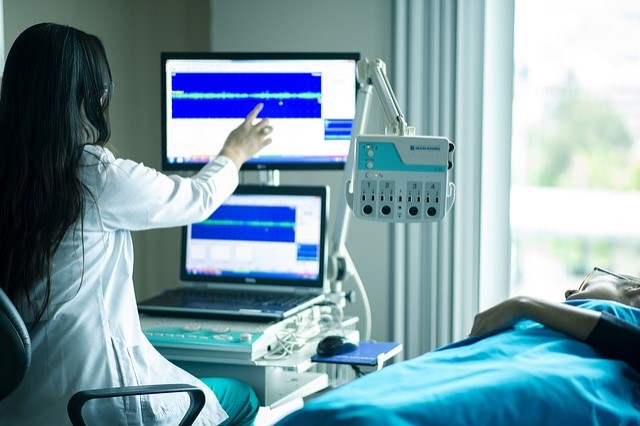 Robust collaboration and partnership between the various public and private segments in the healthcare and ICT sectors are seen to be important. The goal is to build an ICT-enabled environment for purposive, harmonized, coordinated and productive action among major stakeholders in order to make consensus on policies and protocols, invest in ICT capacities, and facilitate optimal use of shared resources, in terms of infrastructure and competencies.
The DOH, as the lead agency, is mandated by the measurement listed in the bill to implement the Act and provide for the creation of an inter-agency as well as multi-sectoral National eHealth Steering Committee, serving as an executive body of the Philippines eHealth Systems and Services (PNeHSS).
Additional Provisions
An additional provision of research and development was also introduced. This provision is planned to be accomplished through the establishment of expanded eHealth research priority areas under the National United Health Research Agenda (NUHRA).
This also covers the establishment of knowledge hub and research centers for eHealth which study, among others, health technology assessment, capacity building, knowledge management, research utilization, and standards development.
Aside from the aforementioned mandates, the eHealth bill also provides detail violations of the Act and corresponding liabilities and penalties. For example, imprisonment ranging from 1-3 years and a fine of around PHP 500,000 to PHP 2,000,000 shall be given as the penalty for the unauthorized processing information. Imprisonment of 3 to 6 years and PHP 500,000 to PHP 4,000,000 will also be given as the punishment for the unauthorized processing of sensitive personal information.